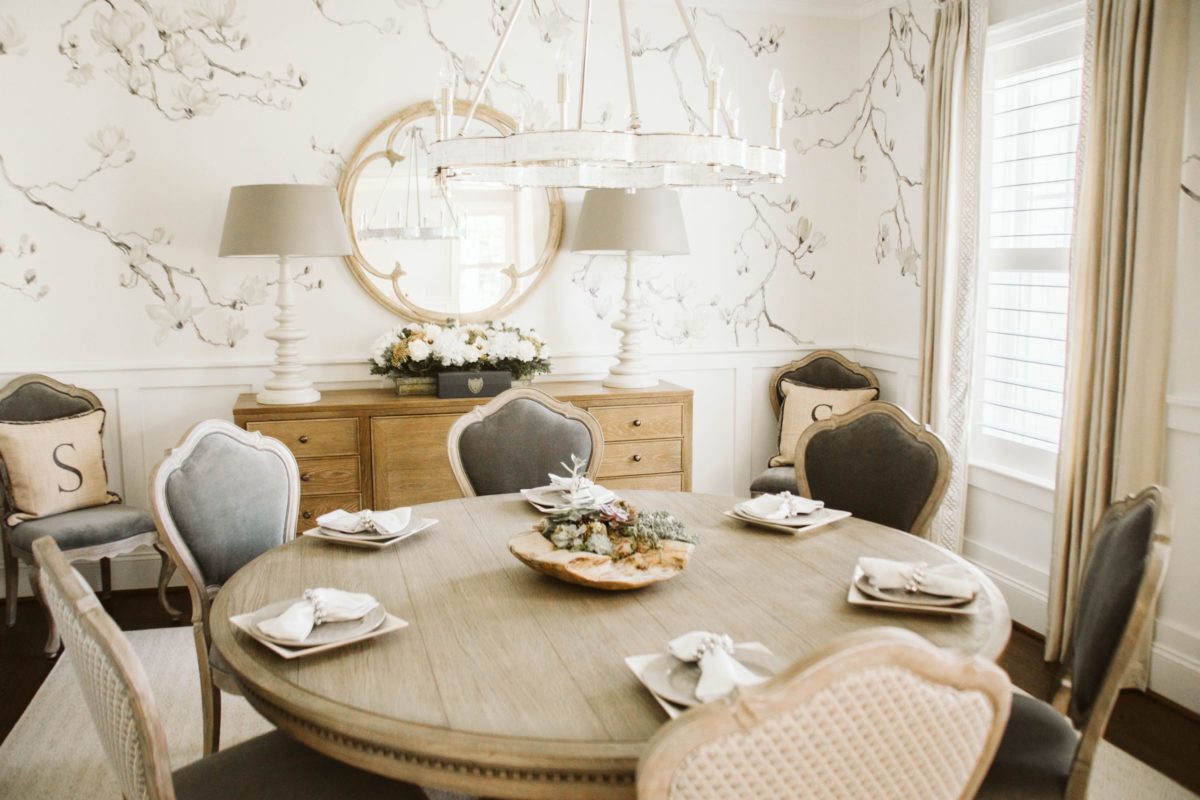 For most of us, Thanksgiving may look a little different this year.
For Laura and myself, our multi-state, extended families have sadly opted not to gather this year. Despite my desire to completely delete/cancel/forget 2020, Laura and I are going to be making lemonade out of lemons and we are going to have our own Thanksgiving dinner together this year.
For those that know us well, our families are pretty much their own little "stable group" pod since we all spend so much time together. I'm also pretty certain that "stable group" will be in the dictionary next year along with all of the other new COVID terms—I mean, it has to… right?? Am I the only one who thinks about this kind of useless trivia?
Regardless, we have lots of clients who are having variations on Thanksgiving gatherings this year, and there are some cute and clever ways to have people in your home, on the screened porch, or outside with the heaters and fire pits going.
When I was thinking about some ideas for hosting a group, I found myself looking at all of the clever ways that wedding planners and party planners take individualized items to the next level.
I'm sure in the interest of speed and efficiency, packaging things individually makes the whole event easier. How many of us have gotten those cute little cake packages on the way out of a wedding at the end of the night?
As we enter the holiday season, here are a few personalized ways to bring a little cheer to this crazy year.
How about this to welcome guests to your back porch? A personalized insulated cup can handle whatever you put in there to cheer you up.
For instant celebration, you can never go wrong with these little mini Prosecco bottles from LaMarca!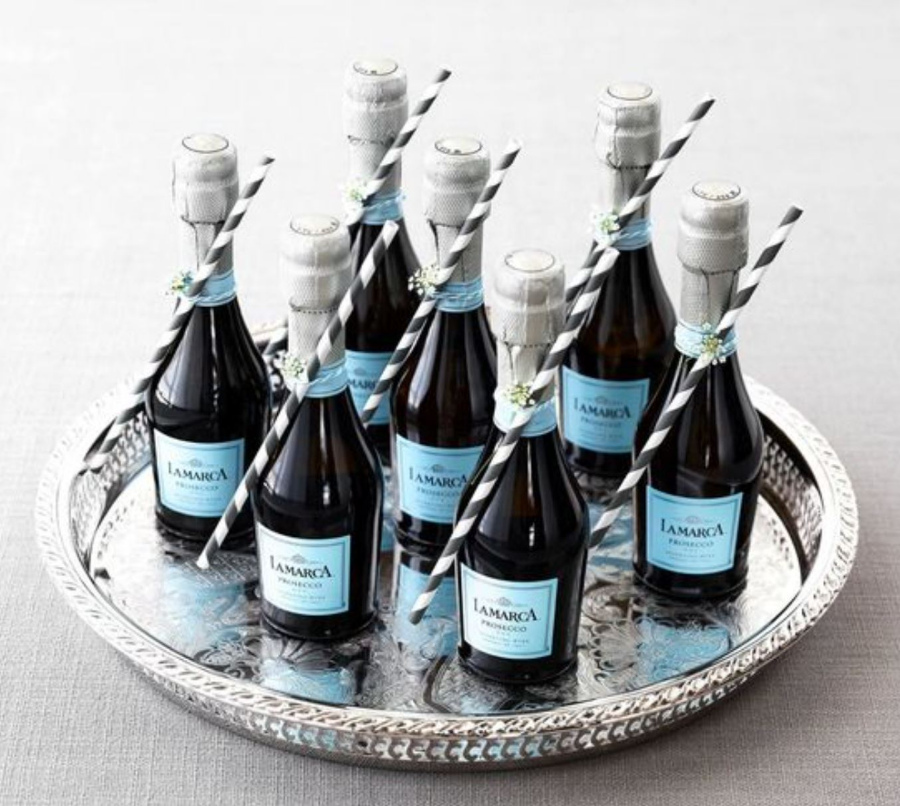 And of course a simple, yet beautiful way to cut down on dirty hands going around is to have some pretty napkin-wraps for utensils. Get those kids outside to collect some leaves and tie these up to help Mom out!
You may be having lots of smaller, spaced-out tables this year for individual families, and it is so easy to just collect whatever little pumpkins, leaves, votives (even Sage from the grocery store) you have around and put them in a pretty bowl or tray in the middle of smaller tables to keep it festive.
Don't forget to entertain the kids and, to keep arguing to a minimum, personal activity kits might help!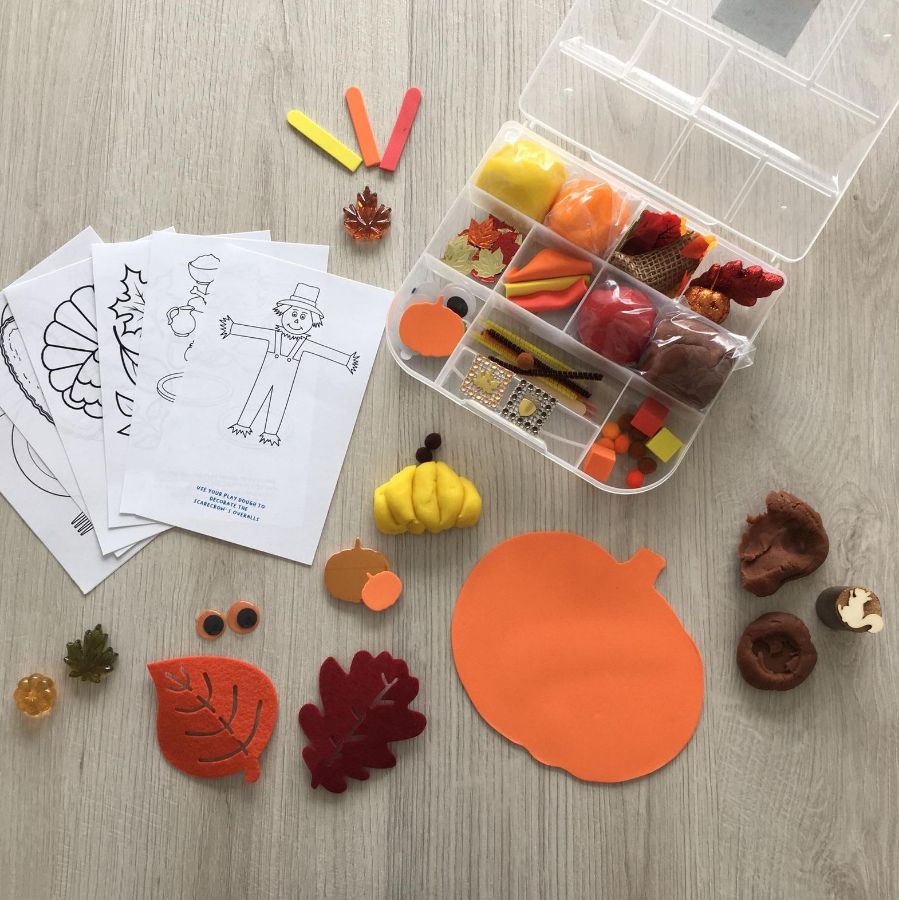 Laura is an incredible baker (I am an incredible dessert-eater) and you can have some fun with the dessert station with beautiful, individually presented desserts like these. Pumpkin pie in a beautiful cup? Do it!
Laura and I do almost everything together anyway—business partners, doubles partners, kids trick or treating together, and now add Thanksgiving to that.
We wish all of you a Happy Thanksgiving with your families wherever they are and whatever shape family comes in this year. We are raising a toast to all of our friends, clients, and families.
Cheers!
Laura and Kirsten